GOOGLE MY BUSINESS MARKETING
An Online Marketing Company with Proven Results
Internet Marketing Solutions, Higher Rankings & More Leads!
Google My Business Marketing Company
Google My Business Marketing for Local SEO
In the era of modern marketing, people trust Google when seeking products or services. This is why Google rankings have become reliable for trust-building within companies and potential customers. There are thousands of companies nowadays using the Google My Business tool to manage their rankings and business image on Google. With so much competition in the local marketplace of businesses, 405 Ads has developed a Google My Business Local SEO strategy to help business owners get more out of their local listing my optimizing where necessary to outrank their competition in all organic searches.
Google My Business is a widespread business management tool aimed to improve your organization's rankings in Google.
What are the Benefits of Google My Business?
If you are not already listed on Google My Business, 405 Ads will help establish your location on the Maps section of Google
Our local SEO services will help boost your brand awareness by performing all the white-hat SEO tactics of your website and on your Google My Business listing with Google.
405 Ad will help boost the rankings of your Google My Business page which will lead to more traffic to your website. The bottom line is growing and we expect overtime your growth on Google to only get higher as a result of your Google My Business page ranking better organically.
Our performance-based Google My Business marketing is all measurable and our strategists will sit down with you or consult with you on what needs to be done to increase your businesses ROI on this type of organic marketing strategy.
405 Ads will find the relevant keywords your Google My Business page needs to rank better organically and even rank at all with Google Maps on the first page. Remember, not all keywords are eligible for the first page of Google with your Google My Business listing. It is the job of our online marketing experts to find the keywords you need to rank on the first page of Google with your Google My Business listing.
Find all the perks and features your Google My Business page has to offer. See more about the features on Google.com/MyBusiness. Business owners can benefit from Google 360, interior and exterior photos and even specials featured when a brand search is conducted.
What are the Benefits of Google My Business?
People tend to search for information mostly online as it is easier and faster. It is not a novelty that in online platform Google has become the main search engine used to find information about anything. Due to that and taking under consideration the high competition within organizations and businesses Google has developed a new tool aimed to help companies to stand out. Google My Business helps to easily find a company on the search results and on Maps navigating interested users to the needed address. In a world where Googling has become the main way to find information about a product/service, the way your business's profile appears on the platform directly affects its image. So, improving your company's profile on Google can have a big impact on your business's success.
With 405 Ads Google My Business is A Cost Effective SEO Tool
With 405 Ads Google My Business is A Cost Effective SEO Tool
Your Google My Business profile gives easy access to users providing all the needed details about your company including address, phone number, operating hours with just one click. Aside from that, it shows pictures of your company along with reviews and ratings which allow you to build trust with your potential customer and allowing them to flow more easily in the sales process. So, by providing valuable, detailed information Google My Business, you will increase your business revenue by making your brand attractive and engaging more potential customers.
At 405 Ads, our eager team will work on your Google My Business profile and manage your accessibility and high rank on Google's Local Listing ( Local SEO).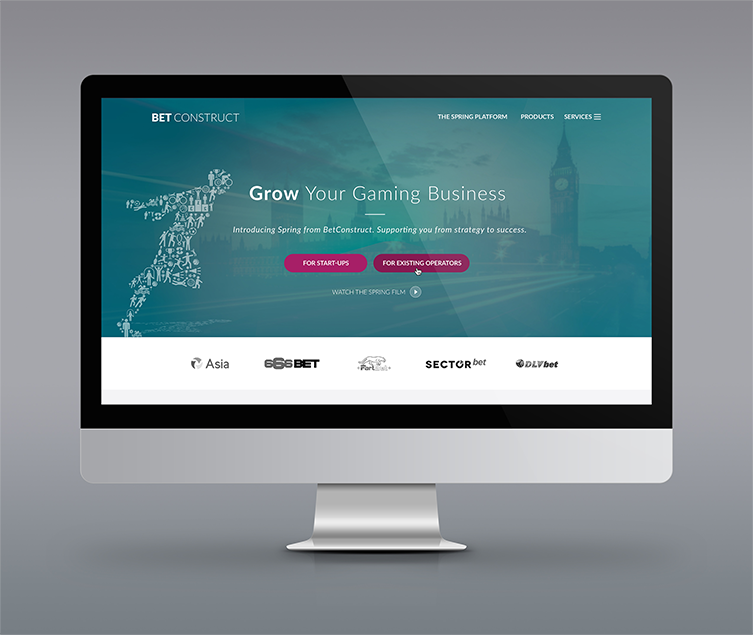 This popular Google Tool will help you to get your business on the first pages on search engine by:
Controlling, indexing and showing your business information
Helping to interact with customers and updating your company's rating & reviews
Gather and display customer photos and videos related to your services
Gather data regarding how users end up landing on your page
What You will Have as a Result of Collaborating with 405 Ads
Get Your Company on the Top of Google Search and Maps
One of the main benefits of including your company on Google My Business listing is that this way to get on the top of the search results on the net. Moreover, with this service, it will be easier for you to attract the interest of the audience and show them the directions leading to your services.
Enjoy The Advances of Google My Business Posts
Google Business Posts are like ads or Social media posts that show up when searching for a company on Google. Such posts are aimed to attract the attention of users providing more information about your company's services. It is the answer to "Why Choose Us".
Our team will manage Google My Business Posts, creating attention-stealing content, embedded links and Call To Action buttons that will engage more users by raising your sales.
What Kind of Google My Business Posts We Create
Here are some of the posts our team of experts will work on:
Events, trainings or a meeting session announcement
SALES event post
Blog post links and descriptions with a brief of information that your target audience might be interested in
Representation of a new product or new service
Holiday Wishes
Business posts are an inseparable part of your branding. So a Google my Business Post is just another great opportunity to stand out.
405 Ads team will closely work with you understanding your business needs and goals creating the best Google My Business posts that will grab a searcher's attention leaving a good first impression.
With the digital marketing strategies and techniques developing day by day there are so many details that need to be taken care of to achieve and maintain a leading position.
This is where 405 Ads professionals can help.
Why Are Google My Business Online Reviews So Important
Aside from providing your companies information and website, Google My Business also allows you to show reviews left by customers of your with a Gmail account.
According to a recent study of consumer reviews:
97% of potential customers read online reviews for businesses in 2017 and 12%  of them are looking for a business online every day.
85% of the users trust online reviews.
Positive reviews make 73% of the users trust a specific business more than other ones.
49% of the interested users need at least a four-star rating to trust a business for their purchase.
Responding to reviews is as important as having them accessible for everyone.  30% of users are mentioning this as key when speaking of brands.
Therefore by using Google My Business appears right when people are searching for your business or businesses like yours on Google Search and Maps. Google My Business makes it easy to create and update your Business Profile—so you can stand out, and bring customers in. By utilizing all the services offered by this Google service, you will expand your business and utilize on capitalizing on gaining more organic traffic relevant to what your business has to offer to a local market.
Frequently Asked Questions
Is Google My Business Free?
Yes, Google My Business is a free service offered by Google.
How Do I Get My Google My Business Listing?
By visiting Google.com/MyBusiness and following all the steps on the page required to submit your listing. Google My Business is available for business with a physical address. Though you have the option to hide your address if you a service business and do not service customers at your location, Google My Busines offers you also to have both options utilized.
Why Should I Pay An Ad Agency to Optimize My Google Business
Since there are other businesses in the area that compete with you, it is essential to make sure your Google My Business listing appears higher ranked than the competition. Business owners higher our local SEO company to optimize and boost the authority of their Google My Business listing.
How Can I Call Google My Business?
If you want to call Google My Business phone support to reach their customer service, here is their number:  1-844-491-9665.
Google My Business offers service during regular business hours Monday – Friday 9 AM – 6 PM EST. When calling in for your location, have your email handy and address of the Google My Business account you are calling about. Please note, Google My Business support cannot verify your address over the phone.