Google Webmaster Marketing Services
Google Webmaster is a service that helps you evaluate and maintain your website's performance in its organic search results. Users who use Google Webmaster are able to maintain their organic presence on Google's search result by identifying problems Google finds and secondly analyzing the data Google provides once indexing your website.
How To Use Google Webmaster Tools
Google Webmaster has essential tools that will help you have an effective Search Engine Optimisation (SEO). 405 Ads online marketing company will help you sign up for Google Webmaster and have the best experience. Our experienced team will make your business grow. Call us now, to sign up for the service and make your customers enjoy visiting your website.
At 405 Ads, we use the newest features to develop your website. There are 5 ways of verification we use for signing your website up for Google Webmaster. Below, you can find information about the ways we use Google Webmaster Tools.
Google gives you a blank file that has a precise name. We upload the file in the directory of your website. The basis of this file is to help you drop the files where they need to be, as well as give access to File Transfer Protocol (FTP) server. When the file is in the root directory we click on the "verify" button in Google Webmaster Tools, and then data can be accessed. .
Another way of verifying the website is adding an HTML tag. You will need to add a meta tag that Google will provide into the header of your homepage. As soon as it's in the header, click on the "verify" button.
Google gives you an opportunity to select the supplier of the name of your sphere or domain. Click on the supplier you want and it will walk you through the steps of verifying your website.
Google Analytics is another way of verifying your website. You can confirm the website with the help of a code that is in the head of the homepage.
Google Tag Manager is the next way of verifying the website. This tool will let you add all the tracking tags for your website.
As soon as your account is all set up and verified you will get the chance to access lots of data, which will help you in search engine optimization of your website. Google will keep you informed about the tools that will help your website appear more often in the search results.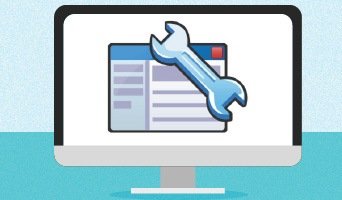 How Google Webmaster helps the website's performance
First, it verifies that Google has access to your website's content.
Google Webmaster Tools (GWT) makes it possible for Google to go over your posted pages and remove the content that it does not find necessary in search engine optimization. It lets Google eliminate the information you don't want the search engine users to find out.
It will help you give the users such content that will provide them with visual experience.
Google Webmaster will help you preserve your website without interrupting its availability in search results.
With the help of Google Webmaster, you will be able to find out any problems connected to your websites, such as malware or spam.
Google Webmaster Tool helps you understand how Google search views your website
It will show you the most used inquiries that make your website appear in search results.
It will tell you which inquires make the most traffic.
Google Webmaster Tools will help you find out which websites are connected to yours.
You will be able to evaluate the effectiveness of your website's performance for the users who search it on mobile devices.
Google Webmaster Tools helps you get information from the largest search engine in the world. It gives you an insight into your website and helps to find out all the existing issues. Google Webmaster provides you with the essential information that you need to improve your search engine optimization (SEO).
Why Should You Choose 405 Ads?
At 405 Ads:
We always update our methods and marketing strategies
We are quick and always a step forward
Our team has creative and professional specialists involved
We customize each client's projects based on their individual needs
We work closely with your business, paying attention to every detail.
405 Ads has over 14 years of experience in online marketing. Our team of professionals will make your website a better place for your customers. Trust 405 Ads for your online business and see your business grow immediately. Our specialists will make your website appear more in the search results, which will cause the traffic of your website to increase.