Healthcare Marketing Agency
Growing Brands Through Healthcare Digital Marketing & More.
Healthcare and Medical Marketing is Second Nature to Us.
Exclusively Providing Strategic Plans for the Health & Medical Industry
Whether you are launching your first healthcare marketing plan or redoing what you currently have in place, 405 Ads helps craft a differentiated strategy as your healthcare marketing agency. We understand health care professionals have a limited amount of time and resources to know the ins and out of providing an effective promotion of their brand. We understand the industry requires innovative skills and promotional services to help actively seek out information your clientele is interested in.  In all, 405 Ads is a full-service provider to health-related industries that covers media relations, patient local targeting on social media, and search engine marketing and PR services to get the job done.
Start Getting the Right Customers & Exposure Online for Your Healthcare Brand
405 Ads is a Google Partnered Agency Certified to Handle Your Healthcare Company's Online Marketing
Full-Service Healthcare Marketing Services
Client Retention Rate of Over 90%
Millions of Dollars in Handled Campaigns
Great Solution for Healthcare Brands Nationwide
16+ Years Experience in Healthcare Brand Marketing
Health & Medical research is second nature to us.
Once you contact 405 Ads, our research begins by understanding your business and its goals. We start with researching with our team the ins and outs of the information you've provided, your competition, your target audience, and your target market.  Next, depending on where we see your brand and marketing strategy, we conduct primary research.
We prepare a visual presentation with recommendations and present this to you in person or via web conferencing.
Our initial research on your healthcare brand allows you to measure the success of the concepts tested in order to choose the ones that resonate with your audience the most and provide the most suitable ROI for the business.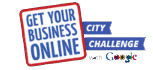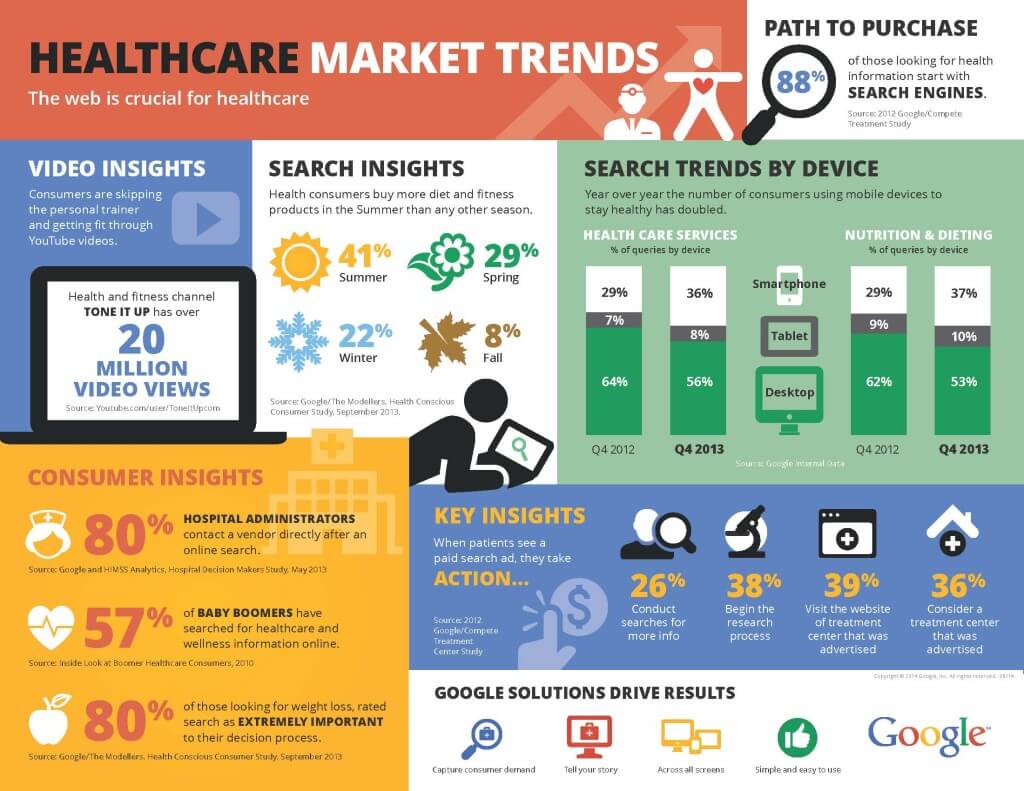 Healthcare Brands Choose Our Marketing Agency Since We Set A New Standard
Learn From a Paid Marketing Consultant How We Deliver Results
Expert services. Flawless execution. Proven results.
We have diverse client experience and worked with all healthcare sectors with deep expertise in:
Pharmaceuticals
Biotechnology, from start-up to commercialization/private or public
Medical devices
Healthcare technology
Healthcare Services
As your Healthcare Marketing Company, We Provide The Following Services With Measurable ROI
Tailor Fitted PPC Plans to Fit Your Industry & Goals
Branding
Branding that Makes a Bold Statement
Stand apart and above everyone else with 405 Ads Healthcare Communications Branding Services
A brand communicates who you are, what you do, how you are different. Brands provide a quick impression about your compelling and memorable brands are crucial to your success. 405 Ads helps companies in every sector of healthcare do just that. Here are just a few samples of our work:
Branding Driven by your strategy
No matter how great our work may look, no matter how clever its language may be, the first criterion it must fulfill is to complement your strategic direction. We never lose sight of the fact that while each of us may be an artist or writer or media specialist, all of us at the agency are marketers. We are branding to sell companies, products, services, and ideas.
Public Relations
Learn How The Power of Publicity Can Boost Your Marketing
Get your brand and what it has to offer introduced to an expert who has the experience in bringing the names forward to national publications. Be interviewed as a guest on national and local radio and TV shows.
Our Your Healthcare PR Company, We Get Your Brand Out To:
Local & National Print Coverage
Talk Radio Interviews
TV Appearances
Our Healthcare PR Works Through:
Creating an editorial calendar of press releases
Writing and deploying keyword-rich press releases
Identifying and outreaching to press contacts who would benefit from hearing from your brand
Search Engine Marketing
405 Ads Helps Get Your Brand Found on Search Engines Like Google
Our healthcare search engine marketing services are designed to get the most out of platforms such as Google, Bing, and Yahoo. Our services include optimizing your website for keywords searched by your potential clientele every day. Our search engine marketing experts who specialize in healthcare-related businesses perform search engine optimization (SEO) and paid marketing channels such as Google Ads (PPC or for formerly known as pay-per-click).
For search engine marketing, our goal is to provide you the most quality leads at the lowest possible spending amount.  We do this by measuring your return on ad spend by determining your lead counts, showing you which markets performed better than others, and what the recommended strategy is for the next month.
Following are some of the SEO services we perform:
Technical site audit: 405 Ads reviews many factors related to your website to help improve search engine visibility. We perform an onsite audit to see what changes need to take place in order to have a strong foundation moving forward with on-going search engine optimization.
Technical Fixes: We resolve any technical challenges which may have been encountered in the past with your website.
Keyword research and competitor analysis: We want to understand the keywords you should be using—which keywords bring relevant traffic to your website and how this is possible. 405 Ads analyzes other sites to determine the requirements your website needs to have a competitive edge in getting the most exposure through search engines such as Google.
Social Media Marketing
We improve brand accessibility & leads with healthcare social media marketing.
Approximately 30% of your current and future customers will come across your businesses' social media before contacting even contacting the business by phone or email. The number of people will only increase as the overall number of individuals expected to use social media as a means of connecting with businesses, including businesses in the healthcare field, will increase by 256% over the next three to five years.
Why Do You Need Healthcare Social Media Marketing Services?
Users are looking to social media to have their healthcare questions answered and to find a source for medical needs. People using social media trust the opinions of others by publicly seeing what is trending and what is popular among others as much as a recommendation or referral. Furthermore, users who use social media trust healthcare providers who are active in their healthcare social media marketing efforts.
405 Ads is here to provide your healthcare social media marketing provider for both ads and content. We are an extension of your brand's voice to retrieve users on platforms like Facebook and Instagram who are in need of your business.
Content Development
Content is KING – especially for the health-minded content people are searching for every day!
Our team of medical communications writers, editors, and creatives collaborate to build compelling content for different channels. This can be for materials such as daily social media content, articles to share online, and press releases. While the uses for health-related content are versatile, content serves an important purpose to drive traffic by users who are actively searching for topics related to your content.
Our Clients Have Been Featured In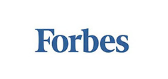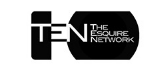 Want more patients? Reach out to 405 Ads today.
405 Ads provides continuous management of your healthcare brand through various channels to support your overall healthcare marketing strategy and maximize your return on your investment.
Everything we do is to get you more patients.
GET YOUR FREE Consultation By Contacting 405 Ads
OUR PARTNERS IN THE MARKETING WORLD
Better Partners and Better the team, better the progress in the marketing world.