Professional Digital Marketing Services & Full-Service Expert Website Set-Up and Design
Onsite Website SEO Experts
Need a website? 405 Ads Digital Marketing Agency in Los Angeles can help you grow your business online. Make it easier for your customers to find your business online first, be ahead of your competitors. We specialize in building websites that are custom designed to bring in conversions, leads, and sales for your business.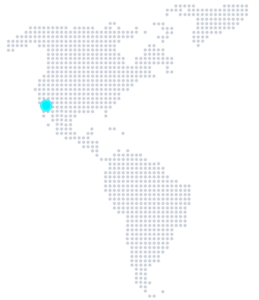 Why do you need Internet Marketing Services and a professionally designed optimized website?
A nice website might look great at first glance, but what good is it if no one sees it. This is where a good online marketing agency comes in to fully optimize and drive traffic to your website. It is crucial to have a good marketing strategy to make sure your website shows up first on search engine results. Maximize website traffic by consulting with our team of experts who can use professional tactics to create a custom digital marketing strategy for your business.
405 Ads is a Full-Service Digital Marketing Agency
Your website is essentially your "online face of the company". Whether you have your business online or want to set up an eCommerce website, the quality of your website design can either increase your traffic or drive customers away from your website. If your website just "doesn't look right" to visitors, potential customers won't have enough trust to place orders or do business online. 405 Ads offers reasonably priced Website Design Services because we love what we do and care to see businesses succeed.
FACT: A recent survey revealed that about 49% of people online judge the credibility of a website simply based on their first impression of the design and how reliable it looks. We've all experienced this when we've seen a poorly designed website and decided to take our business elsewhere. Make the best first impression for your customers by working with our talented team of professional designers to create a custom, optimized website for your business.
Did you know that more than 70% of consumers in Los Angeles research services and products online before buying? In this oversaturated market, how will they find your website? The digital world has become very competitive online, if your business doesn't have a professionally built optimized website, you are missing out on an effective online presence. We can set up your complete website in as fast as 2 weeks. Call today for a consultation.
Onpage Keywords, title tags and meta descriptions that will increase your website ranking
Google Adwords and Social Media Advertising – Paid ads are a guaranteed way to grow your business. We will set up your campaign on the biggest platforms so that you can begin reaching out to your targeted audience.
Local listings to make sure local customers can easily find you.
Landing Pages – Dedicated to tracking all of your leads.
Monthly content marketing management – Our team of professional writers will update content to help increase organic rank increase on major search engines
Meetings and consultations are always available to update you and ensure how our services are helping with custom reports.
Full Website functionality including a contact form, photo gallery, and blog setup
Custom Designed Website with content creation.
We are certified partner company
Awards and Recognition
Our marketing agency has been featured in the following

Get In Touch With Our Experts
Would you like to talk to our marketing experts about how we can rank your website higher to get more traffic through search engines? Call us or send a request form below for a free consultation.
Address
10576 Eastborne Ave Los Angeles CA 90024