Los Angeles SEO & Digital Advertising
15 Years Experience in Helping Los Angeles Businesses with SEO
We are a Local SEO Company Here to Serve You
SEO Los Angeles Marketing Company
Why Choose 405 Ads for your SEO Marketing
Welcome to 405 Ads, a local Los Angeles SEO and digital advertising agency proudly serving businesses of all sizes seeking to produce results online through search. Our SEO Los Angeles company is made up of a team of passionate marketing professionals who know the ins and out of search engine optimization for various websites and industries. The 405 Ads SEO agency collaborates with business owners, marketing departments, and company CMO's in the Los Angeles area looking to apply the best SEO and digital advertising strategies for their marketing plan.  Our team has a deep understanding and passion for SEO marketing for Los Angeles business owners. We've been serving the area for over 15 years and have helped hundreds of business owners and marketing departments nationwide. If your business is seeking a digital advertising agency to handle the companies SEO, then you've come to the right place. Our Los Angeles SEO office has driven us to thoroughly understand the various digital marketing methods and how to properly leverage the power from each channel to meet our client's marketing goals.  Founded in 2005, 405 Ads is one of Los Angeles's reputable SEO companies.
Our marketing approach consists of SEO and digital marketing strategies which serve a variety of industries including but not limited to local store-front businesses, home-service businesses, medical offices, e-commerce brands, and household brands. 405 Ads has developed a business relationship with organizations ranging from small businesses in the Los Angeles area to Fortune 500 firms with our marketing processes. Our experience, reputation, and track record in the industry have allowed us to implement tactics that guide traffic to your website through SEO for Los Angeles businesses. Our end goal for any business utilizing our SEO service is to maximize traffic, leads, and sales with a customized strategy.
More and more businesses are now investing in SEO more commonly than any other sort of advertising. What were once niche products or services are now overcrowded marketplaces where consumers have more options with results such as search engines and online directories. The world of the Internet has revolutionized the way both consumers and businesses conduct their business. Whenever there's something new or revolutionary, you'll commonly see companies trying to capitalize on it all at once. SEO is what brings order and a better online world for both its users and businesses. SEO is how businesses set themselves apart, how they get all the revenue even though there are a plethora of competitors with the exact same offer for consumers. Many companies fail every day simply because their exposure rate was slim to none. These business owners are usually not serious or not open to invest in marketing plans such as SEO. On the other hand, some new companies join the ranks of the Fortune 500 only because they knew how to invest in marketing themselves. Don't make the same mistake as an unwilling business owner. 405 Ads is the solution to your online SEO. As a reputable Los Angeles SEO company we ask you don't waste your money having a billboard that can bring 100,000 people to pass by, but almost all most likely don't need your product or service. Rather use the power of SEO to have 1,000 people who are actively searching for products and services your businesses have to offer. That is the power of SEO and that is why you 405 Ads Online Marketing on your side. We are an ROI-driven SEO company, if your business is not making the ROI in an SEO marketing plan with us, we wouldn't be in business. It's all about ROI with 405 Ads.
Watch & Learn Why SEO in Los Angeles Is a Good Investment
The simple answer to why your Los Angeles business would benefit from SEO is because of the increase in sales. Just because you do or want to do SEO does not necessarily mean you're going to grow your business with more website traffic. Sounds counterproductive right?  What good is just website traffic if don't increase your profitability at the end of the day? This is why our Los Angeles SEO agency came up with a series of tips and tricks for Los Angeles business owners to review prior to working with any SEO agency. Our Los Angeles SEO experts know what it takes to rank and make you more profitable with a strategic approach at the same time. We review your site, performance of leads coming in and consult with you on how to manage and track your customers in a more fashionable way for your business. that simply makes more sense.
SEO helps grow your website traffic, brand, and gross sales
Target competitive keywords that your competitors use
Boosting brand awareness of the website
Improve quality score of website, rank higher for related keywords
Improving website performance and elements a developer did not consider
Improving the usability of the website for better user-friendliness and indexability
Increase your business ROI with recurring SEO for Los Angeles business owners
Video: Learn Why SEO Is One of the Best Investments You Can Make for Your Business
SEO, just like any other asset you get for your business, is supposed to be an investment. SEO is not for everyone upfront, it's not for everyone. It's for the serious business owner who values something over time, just like you put money in the stock market, and you expect that money to be greater value in the future. SEO kind of has the same strategy, you put money into something, and then over time it's supposed to exceed and become more valuable. So, in this case, your website is going to be more valuable because you're getting business from it. A lot of times people say SEO is dead, or SEO is no longer something that we want to go after, and that, quite frankly is not true. And I'll tell you why. Because most people that do SEO for a living don't know what they're doing, maybe they're not up to date. Also, it also falls on the business owner because some don't see the value, or they don't want to wait one year for results, and that's the unfortunate thing SEO, it does take time, it does take an investment – that is, quite frankly, not cheap. And again, SEO is not for everyone, but SEO is by our definition, maybe one of the best investments, you, as a business owner, can take for your website and your business marketing portfolio.
We have business owners that we have worked with that currently rely solely on their SEO traffic, and those same business owners were skeptical of the value of committing to an SEO strategy when we started. The first three to six months they did not see a significant increase in their website traffic or revenue stream, but after a year or two, they really started relying on it because they knew for a fact that it was one of their best ways to close leads and get business.
If you're a business owner and you're watching and you've seen other videos out there on YouTube or Facebook, that are saying "SEO is dead," it's quite frankly not true, and in our opinion as an SEO agency, SEO is growing. The longer you wait, the more competitive it's going to get, and the more expensive it's going to get to rank your website, because over time, just like anything, it's going to get more and more competitive. SEO will start to get more difficult to perform as the internet continues to be filled with new websites and the promotion of massive search engine dominating websites, so business owners, if you want to reach out to us, we want to hear from you.
If you have any opinions about SEO, please reach out to us.
Los Angeles SEO
Having an online presence is vital to the success of your business. With countless other Los Angeles businesses all competing for the attention of online viewers, your business needs the competitive edge to make it stand out from everyone else and grab the attention your hard-earned business deserves. When you want to stand out and grow your presence online, you need to consult with a Los Angeles SEO company to provide you an audit and strategy moving forward for better results. Whether you've worked with or want to indulge in doing SEO, 405 Ads has you covered. Organic traffic driven by search engine optimization (SEO) is the largest source of website visitors to many websites.  We take a comprehensive and dynamic approach to increasing organic traffic with powerful SEO strategies.
During the past decade, the internet marketplace has had rapid growth and advancement in every category, especially search engine marketing generated by targeted audiences done by particular keyword placement and even on social media. Over 85% of consumers depend on online search engines to find products or services they need, it's safe to say that consumer buying norms have changed forever along with the marketplace. Your potential customers can actually find you easier now than ever with the help of our internet marketing experts who are up to date on all of the everchanging online trends.
Tailor Fitted SEO Plans to Fit Your Industry & Website
Los Angeles SEO Management Company
Based in Los Angeles, California 405 Ads strives to connect to all business' looking to make a statement and market their brand to new opportunities. We are always looking for local business' and corporate accounts to work with worldwide.
405 Ads wants to help you with:
Increasing relevant website traffic
Converting traffic from search engines at a high percentage
Boosting brand awareness of website
Improve quality score of website, rank higher
Improving website performance and elements developer didn't consider
Improving usability of website for better user friendliness
Increase your Business ROI
Los Angeles Digital Advertising
Simply having a website doesn't cut it anymore. More leads than ever are being generated online through search and most businesses need the help of a local SEO company such as 405 Ads to tune their business online into one that can attract sales among consumers searching for what their business has to offer. Search engines like Google, Bing, and social media sites like Facebook, Instagram & LinkedIn present a tremendous, targeted advertising opportunity to drive relevant traffic to your website.  Our optimized and data-driven approach to digital advertising is to leverage the best targeting options from each platform to drive the right consumer for your site. Let's put it this way, for example, if you have a local plumbing company, potential customers in need of a plumber will head over to Google, type in "plumber in (local city)" and when the results appear, unless you have done SEO on your website, your business will be overlooked since no one has the time to search all the way back to the 12th page of the Google's page results. More and more businesses are investing in search engine marketing services as part of their business portfolio as it is a highly profitable sector of any business plan.
All our Los Angeles Digital Advertising services are geared towards getting your business new clients no matter what type of business you are in or where you are located.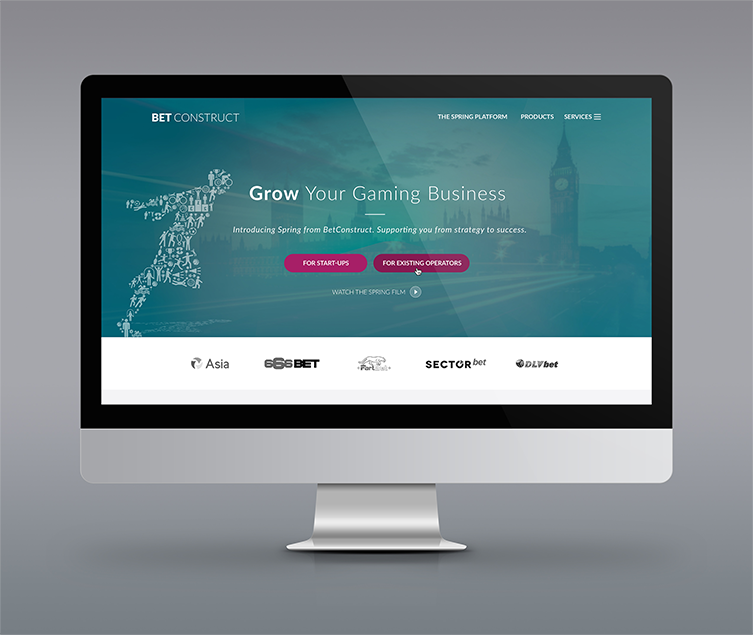 Our Los Angeles SEO Companies Process
Helping Businesses Grow Organically
For instance, a website that sells designer watches would want to appear on the top search result on Google when a user searches for the phrase "buy designer watches". SEO, short for Search Engine Optimization, is an umbrella term that encompasses many different strategies and proper techniques for a real ranking result on a search engine. There are a lot of ways a business can rank higher on a search engine and the Los Angeles SEO company 405 Ads knows how to choose the right strategy's to improve one's website rankings. 405 Ads will start your SEO campaign from the ground up, all the way from writing your ad copy, building your website's links, getting your press coverage, running your PPC campaign, build and design your website in a SEO and user-friendly interface, optimize your site for powerful keywords, gather powerful content to get your website's point across and whatever else it takes to increase your bottom line growth online. Besides the usual Los Angeles SEO tactics, 405 Ads is also an innovator where we define our industry's best practices in the SEO world. We are constantly researching and developing new and better methods to your site even faster and more efficiently than before. 405 Ads structures all SEO services to be tailored to the needs of your website. There is no "one size fits all" SEO strategy at 405 Ads and for any client, we come across. We believe in custom SEO plans in order to achieve the greatest results. 405 Ads is an SEO company in Los Angeles unlike any other. You'll see the attention to detail when you start your SEO campaign with us!
Need SEO Help? Tired of Searching for the Perfect Partner? Contact and Speak Directly With an SEO Specialist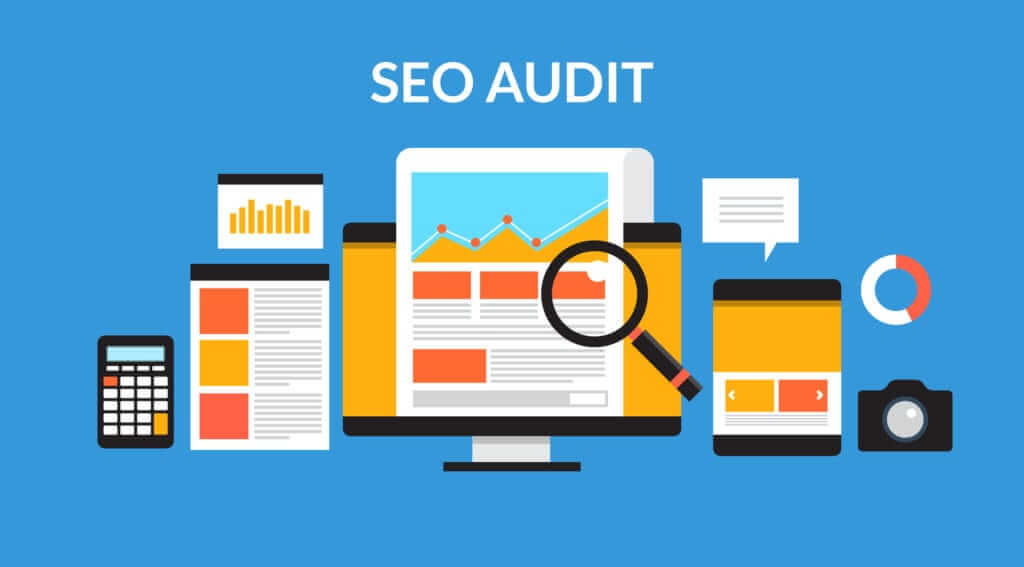 How to Start Your Los Angeles SEO Project
The first process of doing a successful SEO project underlies the goals of the business that wants the SEO service. Goals are simply put as what the business expects from SEO, what do they want within the first 2 quarters of performing the service, and how they measure their own success. The second phase of an SEO project is to provide an audit of the website of businesses website. Our Los Angeles SEO company will be able to tell you if the SEO service you are applying for accompanies your goals and your budget for the project.
Our Los Angeles SEO Companies Process
It is an important and fundamental part of digital marketing that search be part of most businesses marketing plan. Greater visibility and rankings 10 to leave businesses who perform SEO often on top when it comes to their bottom line. Search ranking factors are now considered an important factor for any business's portfolio because Google receives trillions of searches every year. With search engine traffic's growth year after year, most businesses that get into SEO early on tend to see the results better, faster and cost-wise much less because they had a head start compared to the competition. When doing an SEO project, we first do an on-page audit of the website to see what technical code or content needs to be changed or added. Once we have that accomplished we work on the off-page SEO which involves everything that's pointed to your website. Off-page SEO includes backlinks, article building, citations for your address, and so on. Because SEO is a monthly recurring service, most Los Angeles business owners invest at least 6 to 12 months into their SEO for their project to see minimal results. 
Work With Our Los Angeles SEO Agency and Receive All the Benefits Which Include:
Analyzing your website to see where you can benefit traffic-wise to help you grow your lead count.
Help boost your brand awareness among your competition due to ranking higher for various keywords in your industry.
Convert traffic from search engines at a high percentage with better UX/UI design included in our SEO packages.
Tracking which calls your business receives from your SEO efforts.
Speaking with an SEO professional bi-weekly to review your stats and key performance indicators
Los Angeles Website Design With SEO in Mind
Website design and development is a critical step in SEO. When working with an SEO company that designs and develops websites, you've chosen the right direction which can save you money and frustration in the long run. Website's built by SEO companies are generally built to code with SEO aspects that can easily be built upon with a continued SEO service. We highly recommend if you design a website with a Los Angeles website designer, you ask about your SEO setup of the website prior to launch because there are industry standards on how a website should be built.
When working with 405 Ads, we help you accomplish getting a new website with SEO in mind. We build websites that are considered 'on-page SEO ready to be optimized.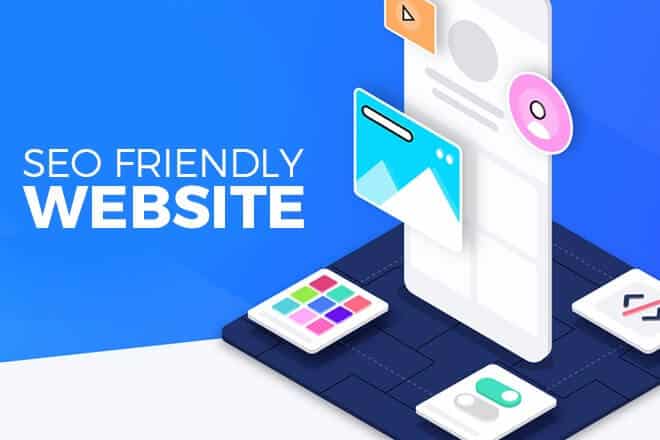 Questions to Ask Before You Hire a Los Angeles SEO Agency
Learn the key questions to ask an SEO agency or professional from 405 Ads who hires locally in the Los Angeles area for SEO professionals. Because we aid businesses in their marketing plan, white-label for other SEO companies contracts, and perform SEO for companies with in-house marketing departments, we know what to ask any SEO professional or agency prior to working with them.
You want to know what goes in your project and why. SEO is not a once size fits all service, even if the company has experience doing SEO for your type of business in your marketplace. Every business is unique and we see this when we go through the goals, and what sort of leads drive your business for success. This is why most SEO companies in Los Angles that offer pre-built 'packages' fail at doing the optimization service.
Ask for a track record in results
Most SEO companies can say they're the best and they have a lot of experience in their trade. But we all know talk is cheap and sales pitches can go through the roof with all sorts of promises. This is why a track record is important. Instead of listening to the SEO sales person's pitch, ask to see some sort of proof in a form of a case study, ranking report (non-competitor),  or analytic difference in traffic.  Most SEO professionals will be able to even provide you a reference to a different client of their proving their success.
How do you measure success with SEO?
SEO can be tricky if you don't measure the success because you simply don't know if it's working. Reporting on what they did and why they did it is great, but it's not the end game on what should be done. An SEO professional will be able to show you their success through their efforts whether it's showing the proof of the leads coming in or differentiating the SEO leads which turned into revenue for your business. Yes, SEO professionals will do CRM management to tell you where the leads came from and what value they brought your business. The 405 Ads tip is to AVOID SEO companies which simply offer rankings and/or analytics reports only.
What Is Involved in the SEO Contract?
Every business has contracts and SEO companies are no different. Given SEO takes time its understandable contracts can grant SEO companies 6 -12 months to work on your project. What to ask is how much time goes into the SEO project? What part of the project receives more attention and why? The 405 Ads tip is to never pay for SEO rankings (i.e. second or third-page results which oftentimes lead to no business) and only pay for the labor and paid links involved in your SEO project.
Our Partners In the Marketing Industry to Help You Achieve Success
We Believe Better Partners Help Progress the Marketing World.








Frequently Asked Questions About SEO
Can I Do My Own SEO Instead of Hiring You?
In a nutshell, SEO can be done on your own time. The only problem with doing SEO on your own time is the actual time you may not have, the opportunity cost, and just overall success. Yes, there are tutorials online on how to do your own SEO and some pretty good articles on what the basic steps are. The only problem we find with businesses that do their own SEO is the failure rate. This tends to make SEO seem like it doesn't work or it's a bad investment. We suggest working with an SEO vendor which provides a plan which actually grows your business and you can measure it overtime.
How Does SEO Work?
SEO can be divided into two categories: on-page and off-page. Both are important yet provide different strategies on how they are performed. Think of "on-page" SEO as everything and anything that is on your website to the look and feel to the coding in the backend.  When it comes to "off-page" SEO, think of everything that is pointing to your websites such as a third-party article that is mentioning your website as a reference or a citation like Yelp which provides that you are a local business in a local marketplace. SEO works in a way that both of these areas are accomplished and worked on overtime.
Is SEO a Good Investment for My Business?
SEO is generally seen as a long-term online investment by many digital marketing professionals and businesses as the results are not as instantaneous such as in paid marketing channels (Google Ads). If you want to learn more about why SEO is one of the best investments watch our YouTube video explained by a search engine marketing professional.
How Soon Can I Expect Results If I Do SEO?
The time it takes to rank for SEO and then it becoming profitable for your business can vary widely based on several factors.  Less competitive & long-tail keywords rank quicker than competitive & short-tail keywords for most websites.  SEO is a long-term strategy and the best way to monitor the overall success of this service is to gauge the trajectory of SEO's key performance indicators which are provided in reports monthly. SEO results are generally seen around the 6-12 months time frame. 
How Do You Measure the Success of My SEO?
SEO is measured through a variety of factors including but not limited to: keyword rankings, domain authority, page authority CTR, page visits, conversion rate, time on page, content quality, and speed. Some SEO projects depend more on some factors mentioned, but since we offer only custom SEO strategies it is best to consult with our marketing professionals to determine the measurement of your project.
How Much Does SEO Cost for My Los Angeles Business
405 Ads creates custom SEO strategies for your business, goals, and strategy. SEO labor is generally at $75 an hour and the hours for each project vary depending on factors which include competitiveness, market size, keyword difficulty, and labor.  We see SEO projects in the Los Angeles area ranging from as little as $500-$5000 a month depending on the factors mentioned.
Does SEO Cover Google and Bing?
The 405 Ads SEO Strategy covers both Google and Bing search engines. In our proposal, we will explain which keywords are being tracked for which search engine and why.
How Do You Measure the Success of My SEO?
SEO is measured through a variety of factors including but not limited to: keyword rankings, domain authority, page authority CTR, page visits, conversion rate, time on page, content quality, and speed. Some SEO projects depend more on some factors mentioned, but since we offer only custom SEO strategies it is best to consult with our marketing professionals to determine the measurement of your project.
Should I Do SEO or PPC?
Sometimes PPC advertising is looked at as a short-term fix until your SEO gets to a point where you are both rankings organically and getting the leads you need to run your business smoothly. A winning strategy involves both SEO & PPC to many businesses so don't be afraid to utilize both services.
Does 405 Ads Handle All of My Website or Do I Need a Third Party Company?
405 Ads is a full-service agency. This means we handle both your SEO and your site for anything related to changes or updates. We have the capability to design websites, optimize websites, create campaigns, and provide business consulting services.
Do You Only Do White Hat SEO?
All of the services at our Los Angeles SEO company are geared towards providing your success in the long-term. This means we only provide you white-hat SEO services that are recognized by the industry and proven in our practice. We work with a variety of businesses who utilize our SEO service and we believe in only doing white-hat SEO which works.
Do You Track My Calls With SEO?
Yes! We highly recommend tracking all calls whether you do SEO, paid advertising such as Google Ads or Facebook. This is because we want to differentiate which calls are coming through organic SEO efforts versus any other marketing channel which drives your business conversions. Tracking calls for SEO is a great way to measure the success of your SEO campaign.
Our Los Angeles SEO Office
If you need to get in touch with us our working hours are:
Monday – Friday
9 AM – 6 PM
Saturday and Sunday
By Appointment Only
All emails and calls sent after hours will be responded to in the next business days.
24/7 emergency support available for designated projects and hosting support.