SEO Press Release Company in Los Angeles
What Are Press Releases
You may have recently become accustomed to what SEO is and the importance of SEO for your website. You may have heard about backlinks and offsite SEO, alongside press releases which are a content filled article sent to numerous websites.
Historically speaking, press releases were a tool used by companies to let both journalist and the public to be aware of events, changes in a company, launches of a new product, service or a signup of a company acquisition.  The idea behind the press release is the power to get as much information as possible to as many news media outlets, which in return would hopefully be contemplated to write a story about the topic of the press release or even interview someone at the company.
In the last decade, information from press releases to web presence was going viral online. It became much more sufficient to syndicate press releases out to across hundreds of sites quickly, and the concept of press releases went solely online for most small businesses.  Thus, what is the role of press releases in terms of internet marketing and why is it good for SEO?
The Importance of Press Releases for SEO
Press releases are important for SEO as they generate both quality content and additional back-links for a website, which evidently boosts domain authority vital for any SEO campaign. At 405 Ads, our Press Release company specializes in quality press news releases which produce both relevant web traffic and quality backlinks for a website's domain authority. In many aspects, press releases are a mandated procedure for SEO as it is important for off-page SEO tactics. Off-page SEO consists of directory citations and link generation through backlinks. It is safe to say then that press releases make up 50% of off-page SEO as the cornerstone of search engine marketing. It is important to realize that press releases come in many different quality and steps required for acquiring. Hiring a professional press release company ensures your website will not default in Google penalties or any blacklisted practices which are banned from Google and can have a negative effect on your ranking performance.
Using Press Releases Provides Many Benefits Which Include:
Releasing New Information to the Public
Helps Boost Up Your Website's Domain Authority with Google
It Provides Exposure to Search Engines
It will Help you Rank Better for Keywords Related to Your Business
It will introduce your site or product to new users.
It Will Increase the Number of Backlinks from Other Websites
Well-written and SEO optimized writing is important to increasing your traffic and raising the visibility of your website.
A successful SEO campaign needs a strong and influential press release which uses all SEO tactics and procedures. However, the understanding of the process may seem a little bit challenging and should only be done by an agency specializing in press releases.
There are some steps you need to follow whenever creating a strong press release SEO which includes:
Grab your potential audience with engaging content
Check where the content can be distributed to
Note the goals of the press release and what is your underlining best outcomes desired
Find the results from the press release and capitalize on what areas can receive more improvement
Living in the 21st century gives lots of fields where you can easily engage your audience and be in touch with the new chances to gain some traffic. Our press release experts can help identify the best possible outcome and distribution of your press release which results in better SEO.
The Art of Getting More Backlinks with an Impressive Press Release Strategy
You probably may know that backlinks are the hyperlinks that you gain from another website and another way to earn backlinks is writing press releases. Thus, in this case, they play an essential role in the realm of involving people in your web page.
Press release distribution is considered one of the most economical options that business owners can accomplish in order to gain an audience. In other words, to increase your website's traffic, you need to make efforts with the press release distribution.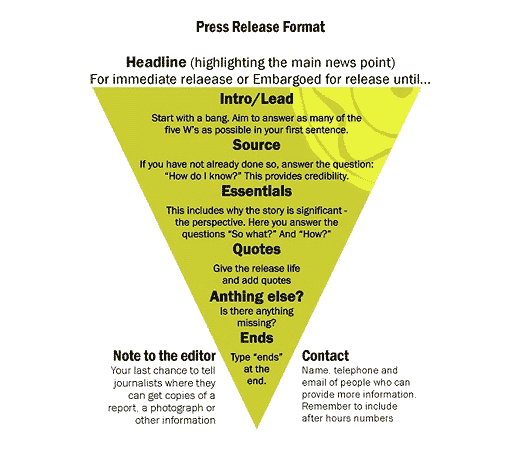 How Does Press Release Have SEO Value?
The question may seem quite obvious from the first sight, however, you should know that the goal of a press release is to create your news for people to know about your business. However, the press release is not only used for the big companies but for startups too.
In this regard, business owners need a valuable press release to reach out to their target audience, which will attract anyone that is interested in a specific product or service generating a lot of sales.
Online Press Releases can be done in the following ways:
News Portals
Journals (Trade, General)
Blogs
Social media accounts like Facebook, Twitter, and Instagram
Press Release Websites (Newswire)
How Will People Find Your Business News?
Writing press releases is a guarantee for your website's reputation. SEO press releases optimize your website's search terms so it can be viewed by pre-qualified visitors who are ready to find your website. On the other hand, there are some easy SEO tricks to improve your press releases and by hiring our qualified Press Release SEO company in Los Angeles, you are guaranteed to receive quality backlinks from great resources to boost your organic search ranking results.
At 405 Ads we have a team of eager professionals with numerous SEO Press Release projects marked as success stories!
Easy ways to improve a press release!
Create and write about an interesting content topic that grabs users attention

It is an undeniable fact that good SEO is meant to provide traffic, however, even the most powerful SEO companies won't engage any readers if the content is not readable and or interesting. So, in other words, one of the most important key factors is the good and valued content which has to be relatable, readable and valuable. Thus, before starting to write ask yourself questions like: Why should my reader like to read?

This might seems like an obvious point, however, a good and qualified article is the key that is going to open the doors of a huge engagement process.

Pick Your Keywords

If your main goal is to gain traffic, keywords are the essential factor that has to be always in your mind. To make the process easier, ask yourself what are the main themes that your article is discussing.  At 405 Ads we highlight the importance of keyword research. This is the key to success for all our projects.

Create Outstanding Headlines

Now that you managed to write a good content with qualified keywords, it's time to pick a headline. From the SEO perspective, a headline is the most important aspect that your reader is going to pay attention to.

What Needs To Be Done

Include the best keywords.
Be shareable across social platforms. Keep in mind that 21st century focused on social media platform (Like Facebook, Twitter, and Linkedin)
Include the most important part of the story

Include Multimedia and Keep the Visual Part of Your Content Powerful

Keep in mind that visual images and videos are the first things that attract people's attention. In other words, a qualified article full of lots of information and data may sometimes seem boring. So one of the most vital aspects are the visual solutions which tend to increase the possibility that press release would be shared on social media.
405 Ads will help you increase your traffic with quality press releases!
At 405 Ads SEO traffic is our area of expertise. Our team of professional marketers are able to increase your traffic and help you with writing a good and qualified press release that will expand your audience. Don't hesitate to contact us and we'll figure out any dilemma in the realm of SEO marketing!