Lawyer Online Marketing
Start Getting Qualified Automotive Leads & Exposure Online for Your Law Firm
405 Ads is a Google Partnered Agency
Certified to Handle Your Law Firms Online Marketing
Full-Service Attorney Marketing Services
Client Retention Rate of Over 90%
Millions of Dollars in Handled Campaigns
Great Solution for Attorneys of All Sizes
14+ Years Experience in Marketing Services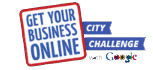 See What Some Other Business Owners are Saying About 405 Ads
As a manager of a law firm, we finally found 'the SEO firm'. Our law firm wasn't getting the results we needed online and the results we were getting were low end and couldn't be cases. 405 Ads redid our marketing plan, reviewed different material and gave us what needs to be fixed and why. I met with the owner and I can really say after speaking and meeting 5 times money is now what drives them, they really love what they do as we though a budget problem was occurring when the other companies could not get the results.
Jackie P.
Running a statewide firm is not easy. I thought about hiring a in-house person(s) to handle the firms website, but what do I really know about managing the firms website and telling anyone I hire what to do. I simply needed a company who could guide me on saving my SEO. My site was no where near ranking and wasn't simply getting any hits. The manager from 405 Ads called me personally and gave me the break down of what to expect if I were to start the marketing and what not to expect. Overall I am pleased to have them on my side.
Anonymous
Our experience has been excellent, service is always there to answer our questions. We simply couldn't afford FindLaw and Martindale, and our firm was straggling as we were down 60% on our intakes from 2012. 405 Ads found numerous areas we were lacking sort of say and 'plugged the hole' of the sinking ship. They are affordable, honest and their service is what I need.
Ric F.
We are thankful for a company like this for our firm. 405 Ads know a thing or two about attorney marketing as we have grown our practice by gaining 40% more intakes with their great Google strategy they put in place. Simon was straightforward and to the point each time.
Judy E.
We have grown our practice with 405 Ads. They have been there from my start of my website to the ongoing marketing. We couldn't have grown our office practice without their marketing and SEO. These guys are awesome!
Mark K.
405 Ads saved me thousands! I wasn't getting the ROI online, quite frankly losing thousands a mouth because the guy I hired didn't know what he was doing and it was my fault for letting some guy working from his basement to is simply handle my online campaign. Before 405 Ads I had FindLaw and their efforts just ended up costing me tens of thousand of dollars with very little to know return. I was about to give up until I found 405 Ads online and started their service after a impressive presentation. 6 months down the road my ROI is where I need it to be and I am very thankful to have found someone who knows how to marketing by site. A personal thank you to Simon for being there every step of the way.
Garret R.
Our Clients Have Been Featured In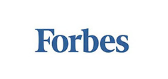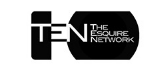 Receive a Free Legal Marketing Consultation

Call Today If You Are Looking to:
Increase Your Number of Retained Clients
Get a Measurable Return on Investment
Have a Dedicated Team to Handle Your Online Presence
Take Control of Your Online Reputation
Be Discovered by New Potential Clients
Get a Website that will Impress Visitors