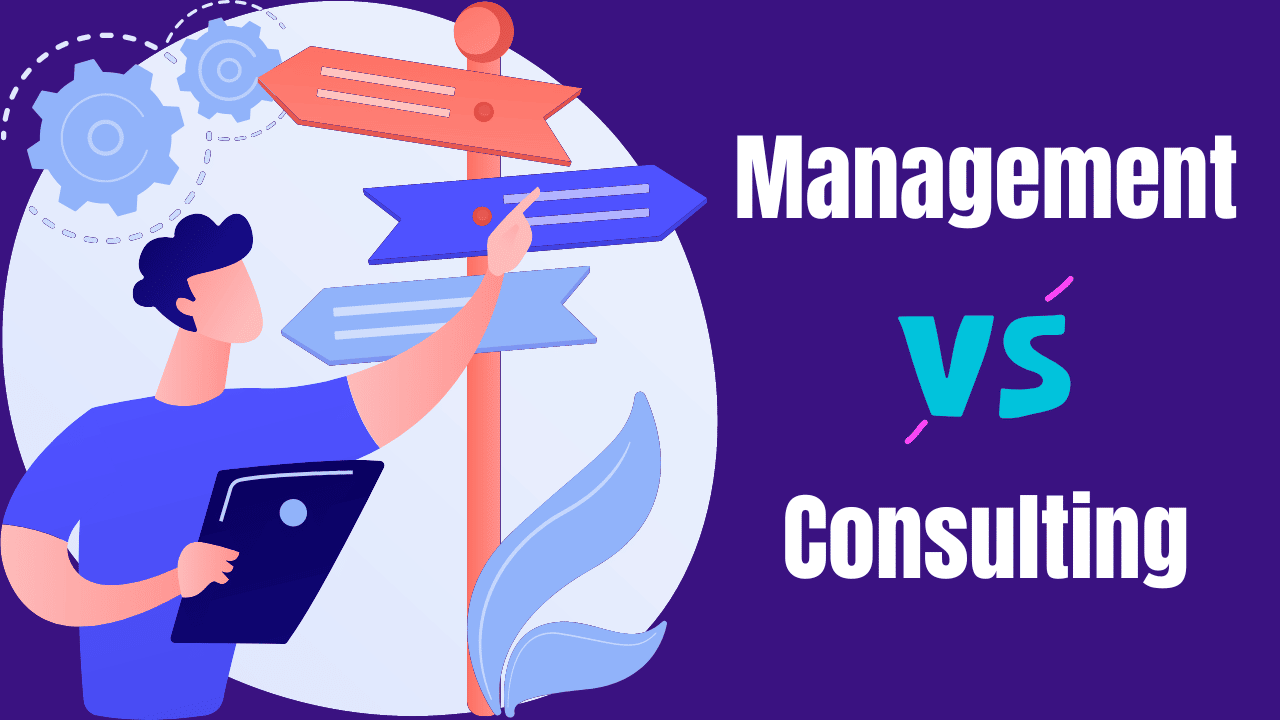 When it comes to hiring a third party to help your business grow you will be faced with a wide range of options and decisions. However, one of the main questions you will encounter is whether you want to hire a marketing management contractor or a management agency, or if you want to hire a marketing consultant or consulting firm. Immediately you might be confused about what the difference between management and consulting is. Simply put, a marketing manager or management agency actually takes over your ads channels and platforms to implement the strategies they develop and take responsibility for perpetual adjustment of your marketing accounts to help achieve the best results. Whereas consultants, act as marketing experts that will analyze your current channels and accounts, consider the brand and business as a whole and work with the business and advise them on changes or provide insights into what is working and what is not working, consultants find the best parts of your marketing and come up with new strategies or adjustments and provide you with ideas, research, and advise, however, it is then your responsibility as the business owner to implement those pieces of advice. 
Now here are some of the particulars to keep in mind when comparing the two services.
Consultants often work on a project basis (this means that the consultant will decide how long the job will take and how much to charge for their time and knowledge) but if they charge for consulting hours the going rate is around $100-250 per hour depending on the field and their experience/qualifications

Management costs around $75-150 per hour

Management is tied to hitting KPIs and will adjust on a daily to weekly basis to achieve better and better results on campaigns over time.

Consultants will provide you with a plan and oversee the rollout and continue to provide advice on the results, what to do next, and what they see from their perspective 
When to Hire a Consultant
If you have a current marketing department or are already running a decent business through advertising channels but want a second-opinion or another perspective on your accounts and strategies, hiring a consultant may be your best option. If you have a highly complex catalog or want to expand your business to capture more opportunities a consultant may open the door to new ideas and possibilities for you and your business. 
Consultants are meant to have up-to-date expert advice, but they are not hired to perform the work themselves. Consultants are meant to bring or uncover solutions that can optimize the business's productivity and bottom line using new or innovative processes and business owners might not be aware of or have the time to consider.
When to Hire a Marketing Management Specialist 
If you are new to advertising or have an ads account that is underperforming then a marketing management specialist would be your best option. Management would come with a full account audit and either a reworking of what is there or the creation of completely new assets in your advertising accounts and then daily oversight of the performance and then routine reporting of the performance. 
Marketing management specialists or agencies are hired as contractors that are meant to perform the work, and in the case of online marketing, marketing management contractors are generally hired for ongoing services for monthly management fees. 
Similarities 
Both can be either freelance or work for a firm/agency

Both offer skills/knowledge about marketing

Both are responsible for delivering on the service sold; for consultants, they need to see the project through and skillfully guide it into a fully functioning solution or process, and for management contractors, they are responsible for doing changes and updates to marketing campaigns, building new campaigns, analyzing results and drawing conclusions that inform further edits and adjustments to meet the KPIs of the marketing department or business owners, and then to communicate those results and costs
Differences
Marketing contractors do the work, consultants guide the business and its employees' work

Consultants are more broad view, contractors are more task-oriented
Hiring 405 Ads as a Management or a Consultant Agency
At 405 Ads we offer both marketing management and consulting. Our agency has grown over time and has continued to add talent and expertise in various industries and on various marketing platforms and vehicles. Our agency is primarily a management agency but this relationship often involves considerable amounts of consulting on products, services, and systems to help us help you. From simple changes in website features to full overhauls of onboarding solutions and other business-critical structures to achieve optimal results especially since we are improving the ads and marketing traffic. When your business gets more business the systems in place can be pressured by the strain of traffic, sales, and quality control, which is often part of what we try to learn early on when we take on a new client. Our agency also consults with businesses, generally speaking, we will audit the business and marketing accounts before taking on consulting work, but here at 405 Ads, we have worked with so many people in so many different industries we have accumulated a mass of knowledge and understanding of how to tweak or systematically change businesses that have models or products that we believe in. Call 405 Ads today to speak with us about management or hiring us as consultants for your business.