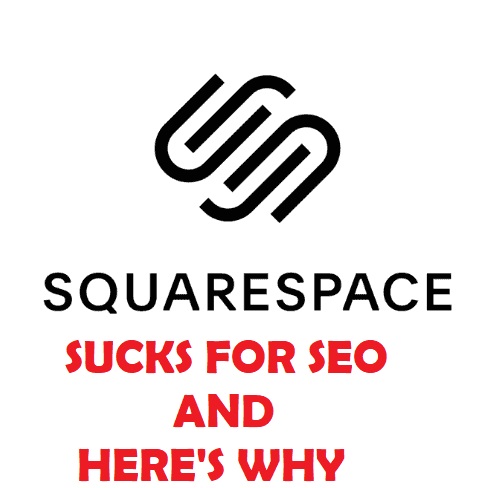 Squarespace is a popular content management system that a lot of business owners use. Probably because of how convenient it is for owners and marketers who have little or no knowledge about coding and web design & development. So, before we lean into Squarespace, let's understand CMS a little more and the purpose it serves. 
A content management system (CMS) is software that allows users to create, manage, and modify content on a website without requiring specialized technical knowledge.
In layman's terms, a content management system is a tool that allows you to create a website without having to write all of the code from scratch or even know how to code at all. Or better, have a team of marketing experts to help you build a website the way it is meant to be. 
Rather than creating your own system for creating web pages, storing images, and other functions, the content management system handles all of that basic infrastructure for you, allowing you to focus on more forward-facing aspects of your website.
Aside from websites, content management systems can be used for a variety of other purposes, such as document management. All of these things are encompassed by a website building platform Squarespace. 
Let's see what Squarespace is and why you should not use it for your website. 
Downsides of Squarespace
Initially, Squarespace became the most convenient SaaS-based Content Management System (CMS). It provided a designer-friendly website builder, running blogging platform, and service provider. website hosting. 
Now Squarespace has spent some time in the e-commerce field, making it a savvy competitor in the eCommerce platform. Their platform is called Squarespace Commerce. However, Squarespace is a walled garden. The services tend to focus on select feature lists. For which, customization and expansion through third parties are severely restricted.
Your Website Isn't Really Yours
When you build a website, you put all your work into making it happen and you want your website to be your website, a bit like a business showcase. You need bargaining power to transfer your website to another hosting provider in case your hosting provider has security issues or is priced too high. 
This is not the case with Squarespace. 
When you use Squarespace to create a website, if you want to move the host, the only content you can export is your content. This means that if you don't redesign your website from scratch, you won't be able to move your website to WordPress. You may agree with this, but honestly, it gives Squarespace a lot of influence on you. They may easily decide to increase prices for existing customers because they deliberately make exiting the platform challenge.
Lack of Advanced Marketing Tools
People do not simply visit your website because you have published it. They must be informed. Squarespace provides all of the essential marketing tools, including the all-important share buttons, but the advanced tools are at best inadequate. You do have URL redirection options, but SEO is limited to basic meta structure.
Designing Something Unique Is out of the Question
One of the software's benefits is that there are many very cool templates available for download, but they are all very similar. There are a few "odd one-outs," but they each have their own set of problems. Your website appears to be similar to those of other people on the internet. You may agree, but it is a major inconvenience for us.
Unexpected Changes
Squarespace is constantly updating their code and changing the way their user interface works. The advantage is that we can gain access to new features and updates that generally improve things without having to spend time installing these new updates on a regular basis. The disadvantage is that you (or your clients) may become confused and have to relearn how to do things from scratch.
For instance, not so long back, Squarespace decided to change their cookie banner code. They did this not once, but twice with little to no notice. Developers and designers were left scrambling to fix their code across the websites they maintained. 
Many designers feel that they have to update their 'Squarespace training videos' very regularly and sometimes on very short notices. Many times it's a client who tells them about a particular change, which they are left unaware of. 
Changing Design Styles Doesn't Make Your Site Look Nice
When you do change your styles in Squarespace, they use JavaScript to make the style changes, but the changes are done AFTER your website loads. What this means is that when a user visits your website, they will see the original styles first for a couple of seconds and then YOUR changes show. 
This creates and shows a very poorly designed website that looks laggy and very unprofessional. You don't want your viewers to know if there has been a style change like this. It should be a seamless transition without any hiccups. 
No Multilingual E-Commerce Experience
Squarespace does not support multiple languages, but it is possible to add support for other languages with custom code.
But what if you own a store? There is only one language option on the Squarespace payment page (your default site-wide language). Because no code can currently touch that page, you're stuck directing your multilingual audience to the same page.
Squarespace Templates Are Horribly Built for SEO
Talking about templates, one of the most well-known Squarespace templates is Bedford. Frankly, this template is one of the most terrible templates ever. The simple reason is that Bedford populates the header photo on each webpage by using the meta description. 
Why is this terrible you might think? Simply put, a meta description needs to be a plain sentence that people see on Google when they search for it. It's these meta descriptions that attract users to the website and thus the site gets a higher search engine ranking.
This is NOT the place to have lengthy and wordy sentences for description. Header photos work best with text that is short and concise. A catchy phrase or two to get someone's attention. 
It is a bad decision. The best advice to you is to pay a web developer to build your website. It may be hard to bite the bullet, but you'll be happier with the results in the end.
No Support for Third-Party Apps, Plugins, or Extensions

This makes it difficult for beginners to customize their sites. If you hang out around Squarespace for long enough, you'll be able to pick out who is using this builder. Any features which do get rolled out for this builder must be rolled out by Squarespace, which means you have less control over your functionality than on other platforms.
Lack of Community 
Have you ever tried to get help from one of these companies? Best wishes. If something isn't working properly on your site or you want to learn how to add a feature, you'll quickly feel isolated. You will need to learn how to use your website for internet marketing if you build it yourself.
In the world of WordPress, by comparison, there is a huge community of designers, developers, SEO and internet marketers that are experts and freely share their knowledge.
Now, to put things into perspective, the aforementioned points have highlighted why you should not choose Squarespace for your business. So, if not Squarespace, then what to choose? Let's help you with your dilemma. 
Conclusion - The Right CMS for You

There is no website content management system that can compete with WordPress. And this is not something that we claim but a well-known fact. 
In fact, about 70% of online websites use WordPress. So, there must be a reason why so many business owners and marketers prefer this CMS. 
Everyone has access to the system, which has been built and maintained by thousands of people and is used by millions. As a result, WordPress themes are used to build more than one-third of all websites.
WordPress's code is very clean and simple, making it simple for search engines to read and index a site's content. Furthermore, each page, post, and image can have its own meta tags, description, and title, as well as be optimized for specific keywords, allowing for very precise search engine optimization. Tags can also help you improve your search engine optimization efforts.
WordPress is a free platform created by a large community of designers and developers. There are approximately 11,000 WordPress themes and approximately 55,000 WordPress apps to select from. A great web designer selects a theme that is appropriate for your industry. It is then optimized and customized to match your brand and to include features such as scheduling calendars.
In a nutshell, you may be influenced by the ease of adding data when you use Squarespace but if you want to build a website that gives you business then it is not the right CMS to choose. Instead, go for WordPress which is clearly better than the former. Have any more queries? Let us know by sharing your thoughts with us in the comment section below.