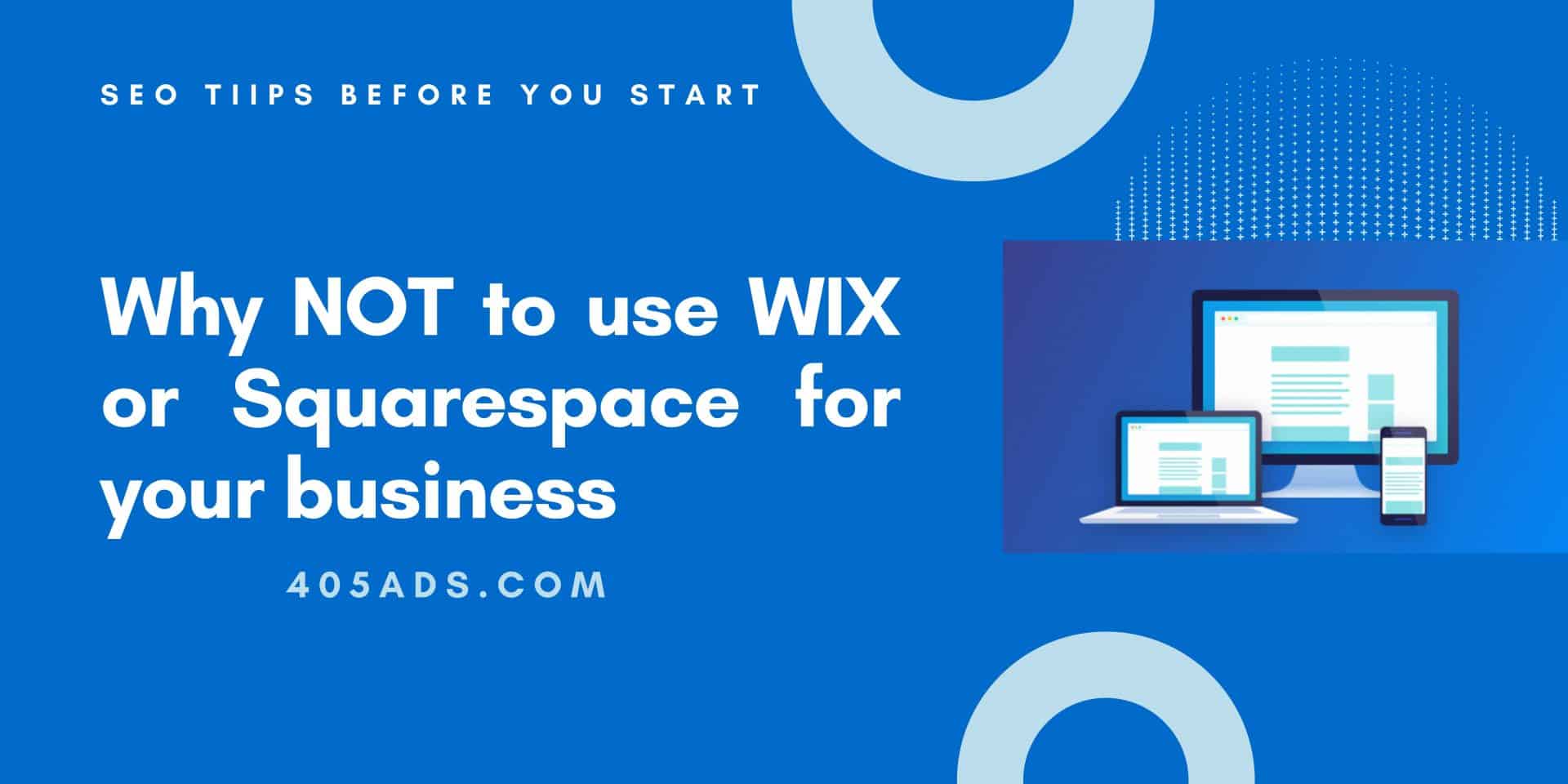 For any business to survive today, it needs to have a website. While this will help build an online presence, it is not enough to make the website a source of income for the business. 
To drive in traffic and sales, the website needs to rank on the first page of the SERPs (search engine results page). In order for that, the website must be search engine optimized. Precisely why when you are building your website, choose a website that is more SEO-friendly and can be easily optimized. 
Website builders like Squarespace and Wix are quite convenient, cheap, and at first glance look amazing. These are website builder template sites that do not require coding or any knowledge on what actually goes into building a site from the ground up. Therefore website builders such as Wix and Squarespace are easy and quick to set up and attract a large audience of businesses looking to have a website at low cost and without hiring a web developer and designer. But beneath all the convenience these website builders offer, they struggle to get traffic to your website as does a custom website. 
If that is the case, then what is the point of a website when no one is able to find it online? There is not a shadow of a doubt that Wix and Squarespace have templates that look amazing. But what will you do with a website that looks aesthetically pleasing but is not driving any traffic or sales? 
So, here in this article, we will discuss whether as a company you should use these builders for your business or not.
Are Wix and Squarespace Any Good Websites for SEO?

No! A clear and blatant no. 
SEO in itself is quite complicated and involves a lot of intricacies. With such fierce competition, if you want to win a battle of SEO and rank your website higher than your competitors, having Wix or Squarespace is like bringing a knife to a gunfight. You are bound to lose. 
It does not matter how convenient Wix and Squarespace is to help set up your online business, you won't be able to rank your website with such builders. 
So, now that you already know where a business stands with Wix and Squarespace, let's explore why they are not recommended by SEO experts. 
Website Speed

In case you don't know, site speed is one of the most essential ranking factors. This is not something that marketers have deduced but what has been made official by Google itself. 
There is no way around this fact. And even if there was, you don't want to provide a bad user experience to your users with a website that takes ages to load. You must understand that the attention span of people is getting shorter with advancing technology. Each second that your website takes to load, you are losing 50% of your potential leads.
With Core Web Vitals also being part of the algorithm, speed has become all the more essential for search engine optimization.  
To put things into perspective, the faster your website, the easier it is to rank. Now, to help you understand the importance of website speed in terms of SEO, here are some reasons a slow website is not something you should subscribe to. 
Bad user experience. 

It is a ranking factor for mobile as well as desktop searches. 

Reflects inefficiency. 
This is only the tip of the iceberg. Latency can affect your business considerably. In research, the retail giant, Amazon found that they face a setback of about 1% sales with every 100ms of latency. 
When it comes to SEO, speed matters. This is why building your website on Wix and Squarespace is not wise.
Content Structure

It is by no means a new tactic to rank higher on SERPs. While every marketer understands it in their own way, the basic definition of content structure says that it is a meaningful and effective way to use HTML heading tags that divide your content into relevant structures which make it easier for the user to read and understand. This is supported by all the major search engines by providing higher ranking opportunities to websites with proper content structure. 
You can structure the content with Schema markup, which is a code that helps search engines understand the content on your website. But the problem is that Squarespace and Wix experience problems during their implementation. 
Especially when it comes to Squarespace, it is not ideal if you are looking to implement Schema on your website. We are living in times where ranking on the first page of the SERPs is essential for a business to get any traffic if at all. And when a prominent search engine like Google is publicly advertising the importance of structured content, you cannot take this lightly. 
When you build your website with builders like Wix and Squarespace, several fields do not get marked up like the Author field. Essentially, you need to add Google's Data Highlighter or Schema yourself for Google to understand your content effectively. 
Now, this may seem simple, but it is not. Moreover, it causes several other issues like unwanted business markup, event markup missing time and date, among others. While we can be hopeful that Squarespace and Wix allow content structure in a more effective manner in the future, it is not a good idea to set up your website on these builders as of today.
Unnecessary Code
Using page builders may save you a lot of time and effort, but they are not ideal for search engine optimization. Most businesses use these builders as they can easily make a website without having any technical or coding skills. 
In other words, business owners use these page builders to quickly create aesthetically pleasing layouts without having to write any code. While it must be said that Wix has amazing pre-built templates that will definitely add visual value to your website, it also adds a lot of unnecessary code. 
This is known as code bloat. These builders may make your job a little easy when it comes to designing pages, but as a result, will fill your front end with code clutter. This extra code amounts to excess weight which may slow down your website.  
Wix will do this with every element page. Trust me it is ugly. 
It not only impacts the speed of your website but also gives red signals to Google. A better clean code helps Google understand the content on your website more efficiently.
You will simply be dragging and dropping sections and little do you know, the excess code starts piling up in the background. You can't imagine how quickly the code bloats.  
Instead, builders like WordPress offer much better customization and cleaner solutions to code bloating. In a nutshell, code bloat will slow your website down which will affect your ranking and builders like Wix have a lot of code bloat.
Google Indexing
Your search engine ranking is largely what determines how your business performs online. And for you to rank your website on Google, it should be indexed properly. 
To put things into perspective, Google uses bots or spiders that crawl the web and go through all the websites and their pages. They collect data that helps them understand your website. Now every data that is collected by these spiders acts as a ranking signal. 
Using the information collected by these bots, Google indexes and ranks your page. If this information is not collected properly, your website may face issues getting indexed. That is why indexing is essential for any business to feature on the first page of the SERPs. 
Many users using page builders such as Wix have found that Google bot faces problems indexing their websites. Wix tried resolving some issues like improving code, restructuring URLs, etc. They have even gone far as to create a guide for people to index their websites on Google. 
However, even after these updates and changes, many users have found that it is quite difficult and time-consuming to get their web pages indexed. Keep in mind that if your pages are not indexed, your website is essentially invisible. Your website has no value. Precisely, no matter which SEO strategies you try and implement, your website will never get ranked if it is not indexed.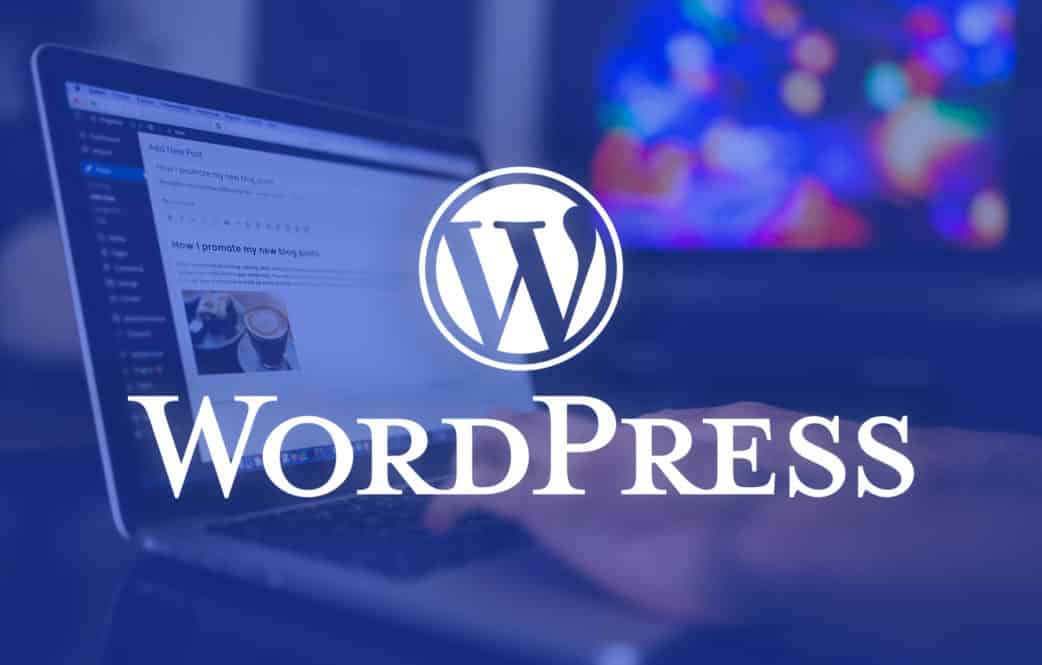 Bottomline On What Website To Have for your Businesses SEO
Wix and Squarespace are popular builders but something that no marketer will ever recommend. Instead, use WordPress which is simpler and more SEO-friendly. While all three support images, text, buttons, videos, and several other features, Wix and Squarespace have slightly more restrictions.
We recommend WordPress for small to medium sizes businesses that offer you:
Custom options to build what you'd like the website to look like
Coded in a good way where it is favored in the eyes of Google
3rd party plugins which always give you the extra layer of customization are always available
Works great on mobile devices
Most reputable web developers work on WordPress as a platform (Over 41% of all websites on the internet are powered by WordPress)
SEO plugins give you that extra boost into optimizing your website
That said, Wix and Squarespace are good for just having a website but not to be optimized. It is a platform that is very convenient for people looking to have a simple website. However, if you are a business looking to expand, get traffic, and engage in SEO, Wix and Squarespace are not up to the mark and you should not consider their platforms if you are about to do marketing. In the past couple of years, they have tried to combat the issues with a lot of updates but they are still far away from being the ideal SEO-friendly builders. 
More FAQ About SEO - Before Your Hire that Agency